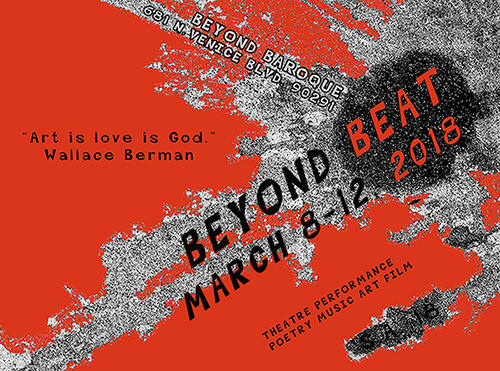 ---
Free and Professional Workshops given weekly. Join our community!



Beyond Beat
"Art is love is God"
- Wallace Berman
March 8 - March 12





The Scott Wannberg Bookstore and Poetry Lounge is open for browsing.



Check out our regular monthly music, poetry and literature programming.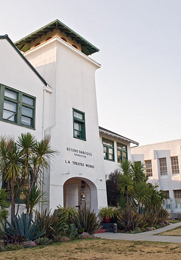 Founded in 1968, Beyond Baroque is based out of the original City Hall building in Venice, California...
IN MEMORIAM
ANNETTE GEISLER