SATURDAY NOVEMBER 5 at 8PM at Beyond Baroque
Beyond Baroque Writer-in-Residence Will Alexander has been awarded one of the most significant honors given to an American poet: Poets & Writers' Jackson Prize for Poetry. Please join Beyond Baroque, Poets & Writers, and the poetry community of Los Angeles for a reading and reception to celebrate one of America's most original poets. Alexander will be joined by Pulitzer Prize-winning poet Rae Armantrout. More information about the awarding of the prize can be found HERE.

You Can Purchase Tickets HERE.
An author dialogue and reception will follow the reading, sponsored by Poets & Writers
MORE EVENTS
Free and Professional Workshops given weekly. Join our community!



• JAMES SCOTT: New Work
Paintings and Drawings



The Scott Wannberg Bookstore and Poetry Lounge is open for browsing.



Check out our regular monthly music, poetry and literature programming.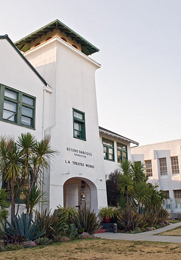 Founded in 1968, Beyond Baroque is based out of the original City Hall building in Venice, California...
James Scott
New Work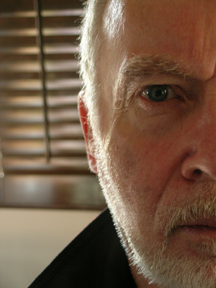 Los Angeles based artist James Scott has a show of his new paintings and drawings at the Mike Kelley Gallery
Vidiots Presents:
A Night of L.A. Punk Rock

There is so much going on at BEYOND BAROQUE, that it is rare that we promote events at venues other than our own. "Under The Big Black Sun" is the exception, because Exene Cervenka met John Doe at the famous Wednesday Night Poetry Workshop at the Beyond Baroque in Venice. Recently, at an X concert at the Roxy, Exene said,
"There would be no "X" if not for Beyond Baroque."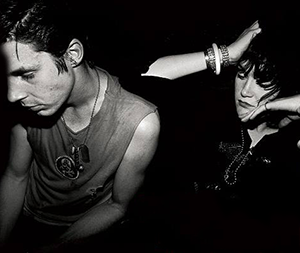 UNDER THE BIG BLACK SUN
a personal history of L.A. Punk
by John Doe
Vidiots in Santa Monica
25 September, Sunday - 6:00 PM
A Night of L.A. Punk Rock with special guests John Doe (X, The Knitters), Exene Cervenka (X), rock journalist Kristine McKenna (Los Angeles Times, The New York Times), Tom DeSavia (Head of Creative Services at SONGS Music Publishing and co-host of the podcast Live From High Fidelity), and moderator, DJ Dan Wilcox (KCRW).

CLICK HERE FOR MORE INFO