Learn more here.



Named after the ecclectic and vibrant musician and artist, Mike Kelley (d.2012), the gallery hosts known and emerging artists from around the world.



The Scott Wannberg Bookstore and Poetry Lounge is open for browsing.



Check out our regular monthly music, poetry and literature programming.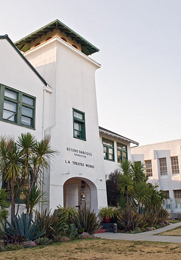 Beyond Baroque is one of the United States' leading independent Literary | Arts Centers and public spaces dedicated to expanding the public's knowledge of poetry, literature and art through cultural events and community interaction. Founded in 1968, Beyond Baroque is based out of the original City Hall building in Venice, California. The Center offers a diverse variety of literary and arts programming including readings, workshops, new music and education.

Mel Weisburd RIP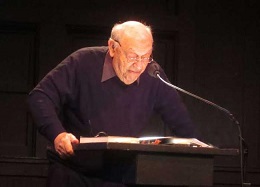 We mourn the loss of Los Angeles poetry stalwart and Beyond Baroque supporter, Mel Weisburd. Mel's poetry and essays have appeared in The California Quarterly, Coastlines, Midwest, Epos, San Marcos Review, Blue Mesa Review, Lummox and other journals and in the anthologies Poetry Los Angeles:I, Poets of Today: A New American Anthology, Eating the Pure Light: Homage to Thomas McGrath Women in Metaphor: An Anthology of Poems Inspired by the Painter Stephen Linsteadt. With Gene Frumkin Mel co-founded the legendary L.A. poetry journal Coastlines. He was married to the deceased artist Gloria Weisburd and is the father of the poet Stefi Weisburd.