YOUTH DEVELOPMENT PROGRAM

The Beyond Baroque Youth Development Program was created to promote the love of reading and writing through workshops and performances. The program is free and open to students ages 13 to 18 in the Los Angeles area. Registration is required, follow the Eventbrite link below.
FREE WORKSHOP STARTS SATURDAY, MARCH 5, 2016, 1:00-3:00 PM
Registration required. Students may register at Eventbrite or by emailing specialevents@beyondbaroque.org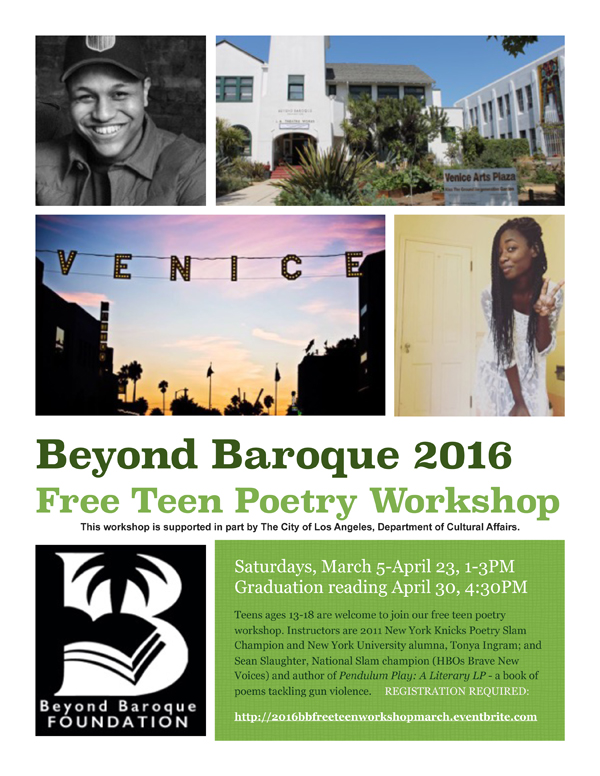 Click here to download the PDF file for the flyer.

SOAPBOX POETS OPEN READING: SECOND SUNDAYS
The second Sunday open reading is hosted by Jessica Wilson of the Los Angeles Poetry Society. The open mic encourages multi-media presentations of acoustic music and poetry from artists of all ages from teens to adults. Time limit is seven-minutes. FREE TO ALL. 
MASON'S NOISE PARLOUR
This quarterly showcase of L.A.'s best young musicians and writers is produced by local teen singer-songwriter Mason Summit, who hand-picks the performers.