beyond baroque REGULAR SERIES PROGRAMMING
SATURDAY series

FIRST SATURDAYS, 8:00 PM
EVE BRANDSTEIN'S POETRY IN MOTION
Since 1988, Eve Brandstein presents an eclectic array of writers from the literary and Hollywood communities. This season Poetry In Motion will feature special events and solo performances. Check out her website evebrandsteinpoetryinmotion.com and Facebook page for more information. Special General Admission – Advanced tickets $15 on Eventbrite; $20 at the door; $10 Students/Seniors (60); Members $8

SUNDAy series

FIRST SUNDAY OPEN READING, HOSTED BY STEVE GOLDMAN
FIRST SUNDAYS, 5:00 PM
Poet and artist, STEVE GOLDMAN hosts this long running open reading. Each reading features one or two popular local poets.
Sign ups begin at 4:45 PM. Open reading has a five-minute limit. Suggested donation $5.

SOAP BOX OPEN MIC, HOSTED BY JESSICA WILSON
SECOND SUNDAYS, 2:00 PM
This is your home. Bring your words. The mic is yours.
Sign ups begin at 1:45 PM. There is a seven-minute limit. Suggested donation $5.
NEBRASKA GIRL OPEN READING
FOURTH SUNDAYS, 2:00 PM
In the Mike Kelley Gallery
Open reading with features hosted by WYATT UNDERWOOD. Five-minute limit, sign ups at 1:45 PM.
Suggested donation $5
LA POESÍA SALON: A MULTILINGUAL POETRY EXPERIENCE
FOURTH SUNDAYS, 5:00 PM
In the Bookstore
Bring original multilingual poetry to share. Potluck Party donations are welcome. A salon style meet up of Spanish language and bilingual poets sharing their work. Bring poems and a snack or drink to share. Hosted by ANTONIETA VILLAMIL. Suggested donation $5.
7 DUDLEY CINEMA, HOSTED BY GERRY FIALKA
FOURTH SUNDAYS (mostly), 7:00 PM
Curator Gerry Fialka screens films as antennae of the race, broadcasting the hidden effects of what we have invented. From experimental films to political activist cinema to lit, art, music flix to avant garde documentaries, this series provokes new questions and features fiery discussions. "Gerry Fialka is Los Angeles' preeminent underground film curator." - laughtears.com
Curator Gerry Fialka has been involved in: The Ann Arbor Film Festival, the oldest experimental film festival in the world, and PXL THIS (http://www.laughtears.com/PXL-THIS-21.html), the annual Pixelvision (Toy Video Camera) festival, established in 1991. Film Threat's Chris Gore deemed PXL THIS one of the ten best video festivals. His DOCUMENTAL series (now at the Unurban in Santa Monica) started at the Midnight Special, which was the oldest political bookstore in the world, ran for 8 years, and was praised as "L.A.'s pre-eminent documentary and experimental film showcase...the holy grail" - LA Weekly. In RES magazine, Holly Willis declared Gerry Fialka the "Los Angeles-based independent media hero." In the INDEPENDENT FILM AND VIDEO MONTHLY, Willis proclaimed Fialka an "exemplary devotee of cinema. Thanks to Fialka's penchant for the weird and wild, L.A. gets to see material we wouldn't otherwise." The LA TIMES calls Fialka "the multi-media Renaissance man." 


QUARTERLY series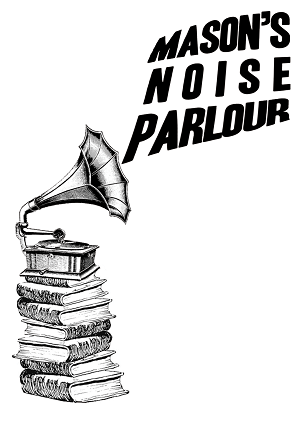 MASON'S NOISE PARLOUR
is a quarterly showcase of young singers and writers. It is produced by local singer-songwriter MASON SUMMIT, who hand-picks the performers.