Beyond Baroque has joined twenty-one other poetry organizations to found the historic national Poetry Coalition. In March 2017, the Coalition is launching it's inaugural nation-wide effort: Because We Come from Everything: Poetry & Migration.



(In March, May, and July Beyond Baroque will present poetry readings that address the experiences of immigrant communities in the United States.)
Free and Professional Workshops given weekly. Join our community!



Ed Heckerman
Two Neighborhoods
May 7 through May 31



The Scott Wannberg Bookstore and Poetry Lounge is open for browsing.



Check out our regular monthly music, poetry and literature programming.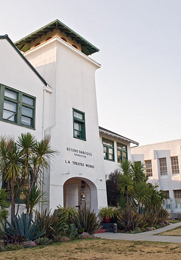 Founded in 1968, Beyond Baroque is based out of the original City Hall building in Venice, California...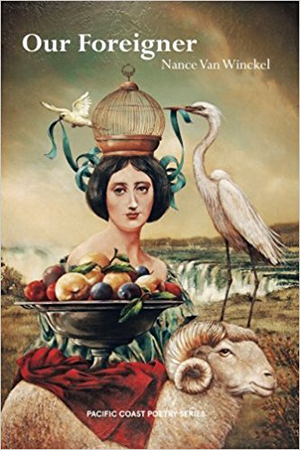 Online Purchase HERE
Beyond Baroque Bookstore:
Friday & Saturday 3-10 pm; Sunday 3-7 pm
Independent Bookstores
(e.g. Diesel Brentwood)
BEYOND BAROQUE PRESENTS:
BEYOND WORDS
&
BEYOND 24 FRAMES
produced by Jon Hess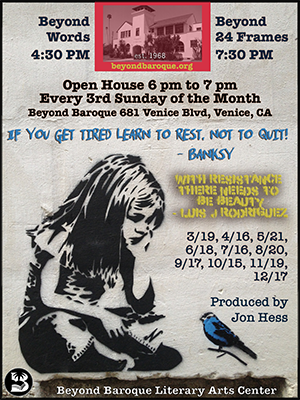 BEYOND WORDS & BEYOND 24 FRAMES
is a series that presented in two parts. Beyond Words is a reading series that presents work by innovative and highly influentual writers of prose, poetry and creaive non-fiction. Beyond 24 Frames explores the language of cinema "beyond" craft and technique. Guest speakers include actors, directors, writers and critics.