SATURDAY NOVEMBER 5 at 8PM at Beyond Baroque
Beyond Baroque Writer-in-Residence Will Alexander has been awarded one of the most significant honors given to an American poet: Poets & Writers' Jackson Prize for Poetry. Please join Beyond Baroque, Poets & Writers, and the poetry community of Los Angeles for a reading and reception to celebrate one of America's most original poets. Alexander will be joined by Pulitzer Prize-winning poet Rae Armantrout. More information about the awarding of the prize can be found HERE.

You Can Purchase Tickets HERE.
An author dialogue and reception will follow the reading, sponsored by Poets & Writers
MORE EVENTS
Free and Professional Workshops given weekly. Join our community!



HIGH FIVE: GROUP SHOW
Paintings and Drawings



The Scott Wannberg Bookstore and Poetry Lounge is open for browsing.



Check out our regular monthly music, poetry and literature programming.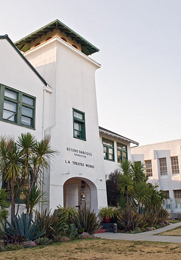 Founded in 1968, Beyond Baroque is based out of the original City Hall building in Venice, California...
Hotel Erwin:
The Poetry Posse Rides Again!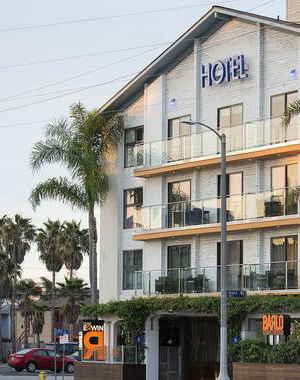 A Night of Poetry
at Hotel Erwin
20 October, Thursday - 8:00 PM
Spend an evening of poetry at Larry's Loft in the stylish HOTEL ERWIN near Venice Beach, where poets Marjorie Becker, Jeanette Clough, Paul Lieber, Sarah Maclay, Holaday Mason, Jim Natal, Jan Wesley, Brenda Yates, and Mariano Zaro will read new and selected work. $5.00 donation requested. At the Hotel Erwin, 1697 Pacific Ave, Venice, CA 90291
Beyond Baroque Presents:
"HIGH FIVE"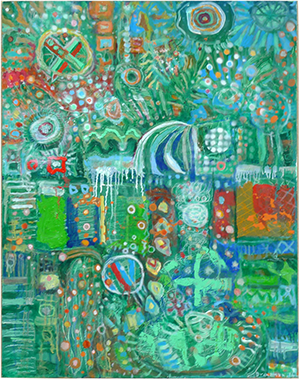 High Five show in the Kelley Gallery
at Beyond Baroque
19 November, Saturday - Reception
3:00 PM to 7:00 PM
THE HIGH FIVE SHOW OPENS IN THE MIKE KELLY GALLERY Five uniquely talented Los Angeles artists, Gay Summer Rick, Michael McCall, Catherine Ruane, Mike Street, and Robert Branaman, come together in a group show of beauty and artistic merit. Do not miss it! The show runs through December 21.