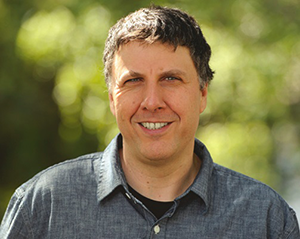 The contest accepts entries from anywhere in the United States. The postmark deadline for entries is:
January 2, 2018.
 The judge for this year's contest: Matthew Zapruder
PRIZES
First Prize: $1,000
Second Prize: $500
Third Prize: $250
Five Honorable Mentions will also be awarded.
Click here for more information.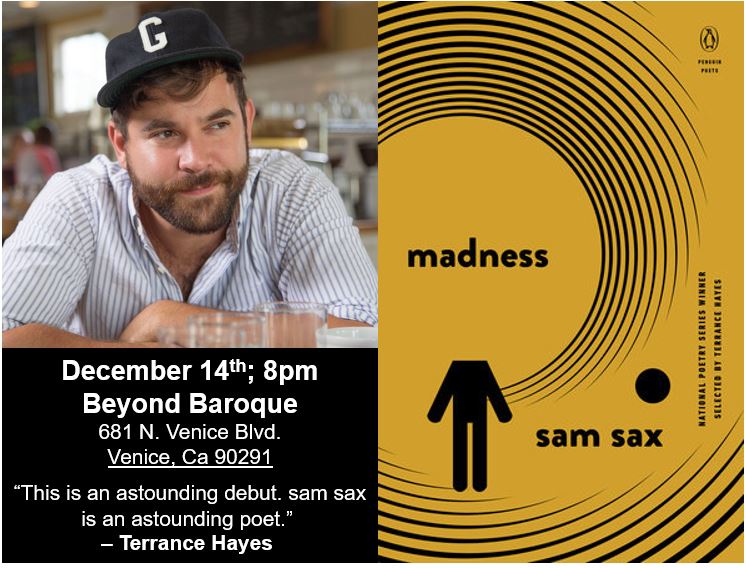 sam sax
is the author of
Madness
(Penguin, 2017) winner of The National Poetry Series and 'Bury It' (Wesleyan University Press, 2018) winner of the James Laughlin Award from the Academy of American Poets. His poems have appeared in BuzzFeed, The New York Times, Poetry Magazine, Tin House + other journals. He's the poetry editor at BOAAT Press.
http://www.samsax.com/
Free and Professional Workshops given weekly. Join our community!



Chris Samp
BACK by [UN]popular DEMAND
AS-sordid WORKS
from 1985 to 2017
November 11 - December 10





The Scott Wannberg Bookstore and Poetry Lounge is open for browsing.



Check out our regular monthly music, poetry and literature programming.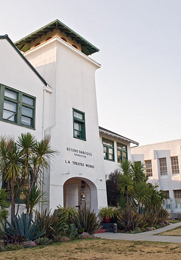 Founded in 1968, Beyond Baroque is based out of the original City Hall building in Venice, California...
IN MEMORIAM
ANNETTE GEISLER