FREE TEEN WORKSHOP starts March 5, 2016, Learn more here.



Bob Branaman and Raphael Cohey -Bacry openTthe Miraculous February 13, 4-7PM.



The Scott Wannberg Bookstore and Poetry Lounge is open for browsing.



Check out our regular monthly music, poetry and literature programming.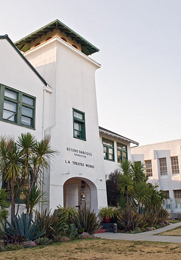 Founded in 1968, Beyond Baroque is based out of the original City Hall building in Venice, California. The Center offers a diverse variety of literary and arts programming including readings, workshops, new music and education.

IN MEMORIAM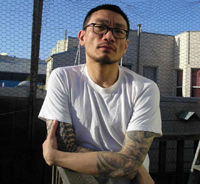 Justin Chin, an award-winning San Francisco poet whose work has been celebrated for its bold unconventionality, mixing humor with potent political and personal themes, has died. He was 46.
R. Zamora Linmark, a fellow poet and friend, said Mr. Chin died Thursday at California Pacific Medical Center, Davies Campus, after suffering a stroke on Dec. 19. He had been on life support until Wednesday.
"Justin Chin for over the two past decades has been one of the most heroic, acerbic, funny voices to emerge in the world of American poetry," Paul Yamazaki, book buyer at City Lights Booksellers, wrote in an e-mail. "City Lights will miss the vitality of his work both in performance and on the page."
Mr. Chin, a native of Malaysia who later lived in Singapore, then attended the University of Hawaii, moved to San Francisco in the early 1990s, becoming an emerging voice in the Bay Area literary community.