PROFESSIONAL WORKSHOPS

MAVERICKS & MASTERS MINIS
The Mavericks & Masters Writing Program was invented to allow writers from all schools and walks of life to immerse themselves in an afternoon. M&M Minis are held in the Beyond Baroque Theater. Snacks are provided.
Members $35
All Others $50
Audit/Observation Only Seats $20
Class size is limited to 15, Audit Seats are limited to 5.
Bring 15 copies of a poem with you.
REGISTRATION REQUIRED: Register through Eventbrite or email quentin@beyondbaroque.org.
MAVERICKS & MASTERS
Life Writing with Robert Rosenstone
Tuesday Nights at 8:00 p.m., May 16 - June 20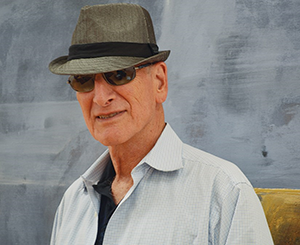 "Life Writing" will deal with memoir, autobiography, and biography. Facilitated by Robert Rosenstone author of narrative histories, biographies and memoirs including Romantic Revolutionary: A Biography of John Reed (1975 Commonwealth Club of California medal for Non Fiction), which was used as the basis of the Academy Award winning film Reds; Crusade of the Left (1970), an account of the Americans who fought in the Spanish Civil War,  Mirror in the Shrine (1988), a multi-voiced work that deals with three American sojourners in 19th century Japan and Adventures of a Postmodern Historian. Limited to 15 participants.FREE
OTHER PROFESSIONAL WORKSHOPS
Fundamentals Of Playwriting: A Ten-Week Summer Course with Leon Martell
Tuesdays:
June 20 – August 22, 7:30 – 10:30 PM
(No Class July 4)Final Special Session:
Friday, Septemeber 8 at 8 PM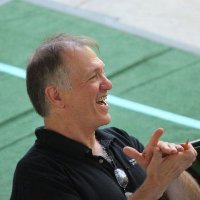 We've all got stories, feelings and ideas that we would like to share with the world, and a play is a great way to bring those to life for an audience. In this playwriting workshop we will:
Practice developing ideas into dramatic stories.
Create unique and three-dimensional characters with needs and desires that drive them through a story.
Develop dialog, action, conflict, and a unique voice.
Use the techniques developed by actors and directors to access the complexity of characters and find the fears and longing that cause them to take action.
Work to find the style that best expresses your work.
Finish with a roughed out one-act play or an act of a full-length play.
Leon Martell
has an MFA from the University of Iowa and is the co-founder of the Duck's Breath Mystery Theater, performing with them nationwide, and on NPR, PBS and FOX. A member of the Padua Hills Festival and Sam Shepard's writing workshop, his play with music, "STEEL -- John Henry and the Shaker" received seven Ovation Award nominations including Best New Musical. He currently writes for the Los Angeles Philharmonic's Youth Concert Series, integrating dramatic action with the symphony for performance at the Hollywood Bowl.
PURCHASE TICKETS HERE
Lifestories Performance Workshop with Terrie Silverman
Writing workshop utilizing spontaneous writing, music, movement, and drawing to mine autobiographical stories for memoir or performance. All levels welcome. Culminates with Work-In-Progress performance at Beyond Baroque.
$375 for a 10-Week Session. Call 310.281.3175 to reserve your spot!