PROFESSIONAL WORKSHOPS

MAVERICKS & MASTERS MINIS
The Mavericks & Masters Writing Program was invented to allow writers from all schools and walks of life to immerse themselves in an afternoon. M&M Minis are held in the Beyond Baroque Theater. Snacks are provided.
Members $35
All Others $50
Audit/Observation Only Seats $20
Class size is limited to 15, Audit Seats are limited to 5.
Bring 15 copies of a poem with you.
REGISTRATION REQUIRED: Register through Eventbrite or email quentin@beyondbaroque.org.
MAVERICKS & MASTERS
The Magic of the Poetic Line: A Generative Workshop With Sawnie Morris
Saturday, January 28, 2017 - 10:00 AM to 3:30 PM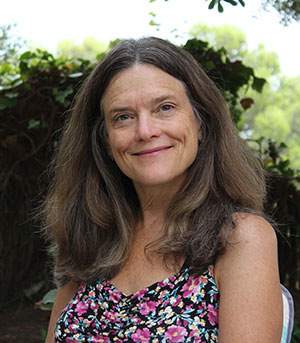 In this workshop, we'll consider an array of exciting free-verse possibilities available to us in the shaping of our poems (and one often over-looked traditional form) and we'll write new poems, keeping in mind that every turn of the line is a turn toward deeper meaning.
*This workshop will include a break from 12:00 to 1:30 pm.

Sawnie Morris has received a Poetry Society of America George Bogin Memorial Award and, for her chapbook The Sound a Raven Makes (Tres Chicas Books, 2006), a co-winner of the New Mexico Book Award. Her writing about poetry and poets won a Texas PEN Literary Award.

PURCHASE TICKETS HERE
OTHER PROFESSIONAL WORKSHOPS
Lifestories Performance Workshop with Terrie Silverman
Writing workshop utilizing spontaneous writing, music, movement, and drawing to mine autobiographical stories for memoir or performance. All levels welcome. Culminates with Work-In-Progress performance at Beyond Baroque.
$375 for a 10-Week Session. Call 310.281.3175 to reserve your spot!